Galaxy Australia recognised with iAwards
Galaxy Australia won three trophies at the Australian Information Industry Association's (AIIA) Queensland state iAwards on Tuesday, 4 June, including the...
2018 Highlights
The life sciences have been transformed by the availability of fast, low cost genomics analysis. Today, you don't need to look for rare frogs in a...
Melbourne Bioinformatics May News
Having recently completed a suite of 11 training workshops, we're pleased to announce that the next round of regular Melbourne Bioinformatics workshops in...
Lead Bioinformatician, Dr Bernard Pope, wins one of only three Victorian Health & Medical Research Fellowships
20 July 2017 Dr Bernard Pope, our Lead Bioinformatician for Cancer and Clinical Genomics and Lecturer and Subject Coordinator, Elements of Bioinformatics, in...
Handle variant effect prediction tools with care, Human Genomics paper, May 2017
Recently in our Human Genomics group we have been reflecting on the complex problems which can arise when performance metrics of genetic variant effect...
Amazon and Google are snagging star scientists from top academic institutions, CNBC
On 20 June 2017 USA news organisation CNBC reported on a worrying trend for academic institutions where major tech companies such as Google and Amazon are...
Global Organisation for Bioinformatics Learning, Education & Training (GOBLET) Jan 2017 news out now
Get full update on GOBLET AGM held in Brisbane in late 2016 and other news from the Bioinformatics learning community: January newsletter
Delivering on the promise of Network Medicine: a UK, Austrian and Australian collaboration
Until we work out how to get a range of scientific disciplines all working together, just doing more science is not necessarily going to deliver on the...
A letter from the Director, February 2017
It seems fitting that on the day we re-launch as Melbourne Bioinformatics, it has been seven years since VLSCI started. Doesn't it take seven years to...
SVI discovery takes us a step closer to treating the world's most common female infection
Researchers at St Vincent's Institute of Medical Research (SVI) in Melbourne in collaboration with scientists at the Bio21 Institute and the Victorian Life...
CLIMB UK adopts Australian-made Microbial Genomics Virtual Laboratory
CLIMB UK adopts Australian-made Microbial Genomics Virtual Laboratory and brings UK researchers one-step closer to a reliable turn-key bioinformatics...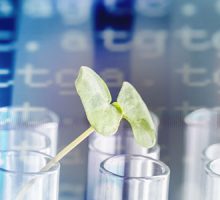 Biologists and computer scientists combine in two Victorian Government projects to deliver quality outcomes for our health industry
Biologists sifting through piles of next generation sequencing data have a new tool now which eliminates one major step, thanks to the creation of UNDR...
VLSCI 2015 Annual Report
It is my pleasure to present here the VLSCI's 2015 Annual Report. The Report demonstrates how our bioinformatics expertise and resources are...
March 2016 update – welcome to our new staff and our visitors
There has been plenty of activity with the arrival of Assoc Prof Vicky Schneider, our new Deputy Director of the EMBL-Australian Bioinformatics Resource,...